Simplebooklet + Box
Simplify your workflow by sharing your Simplebooklet files with Box.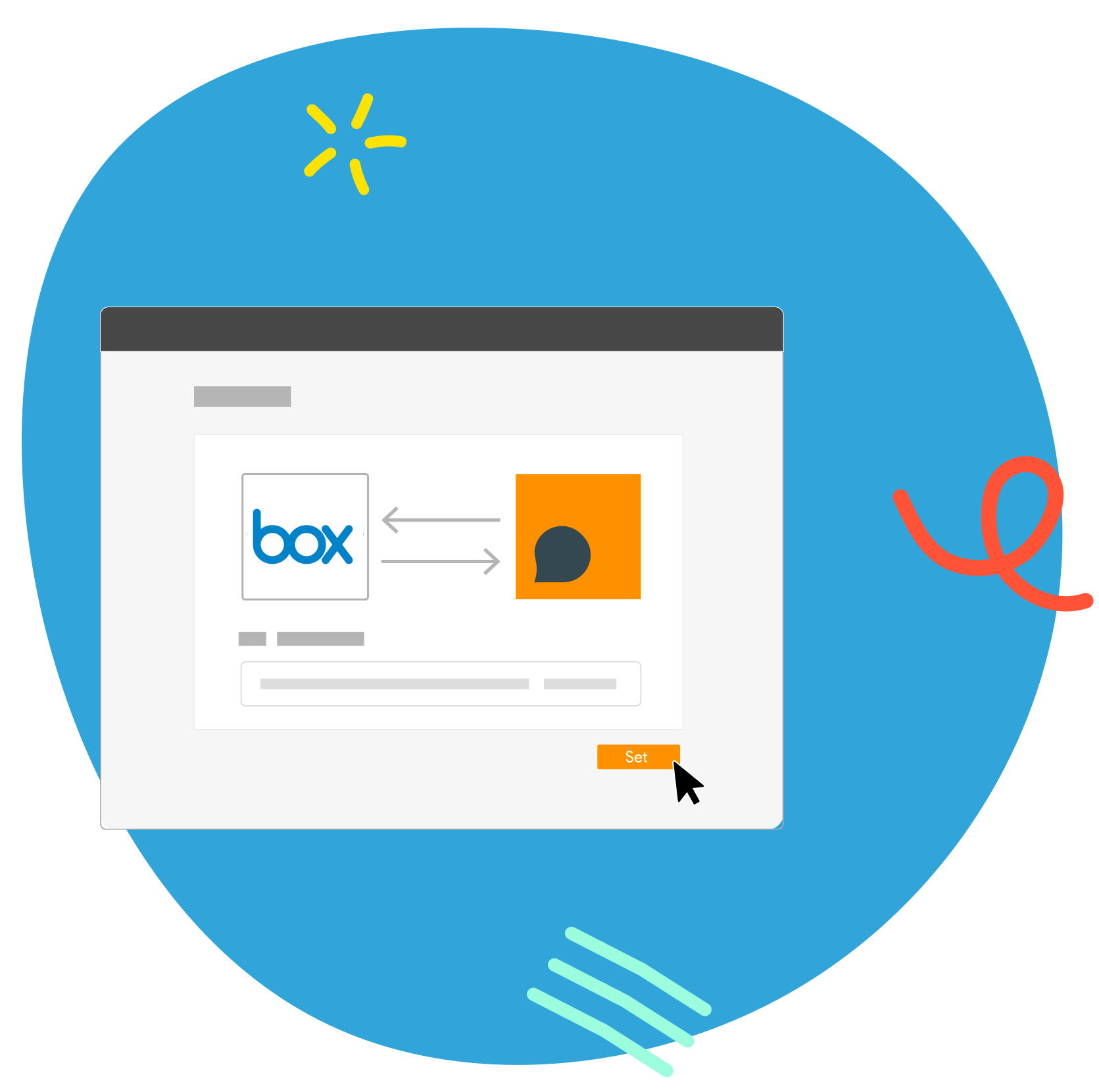 How Box Works.
From Simplebooklet's End.
Select "Upload from Box" from the dropdown menu in the dashboard.
If you are not logged in, you will be prompted to sign in or make an account.
You will then be allowed to select your files right from Box. You can even search for files if you have many. Once you select a file, you can hit the blue check mark to upload their Box file into Simplebooklet.
From Box's End.
Hover over "More Options" on a file that you would like to convert into a Simplebooklet.
From the list of options hover over "Integrations" to select either Simplebooklet.
Once selected, you will be prompted to accept permissions and to authenticate.
After granting access to Box, the regular conversion process begins, taking a user's Box file and converting it to a Simplebooklet on our end, bringing them to our dashboard.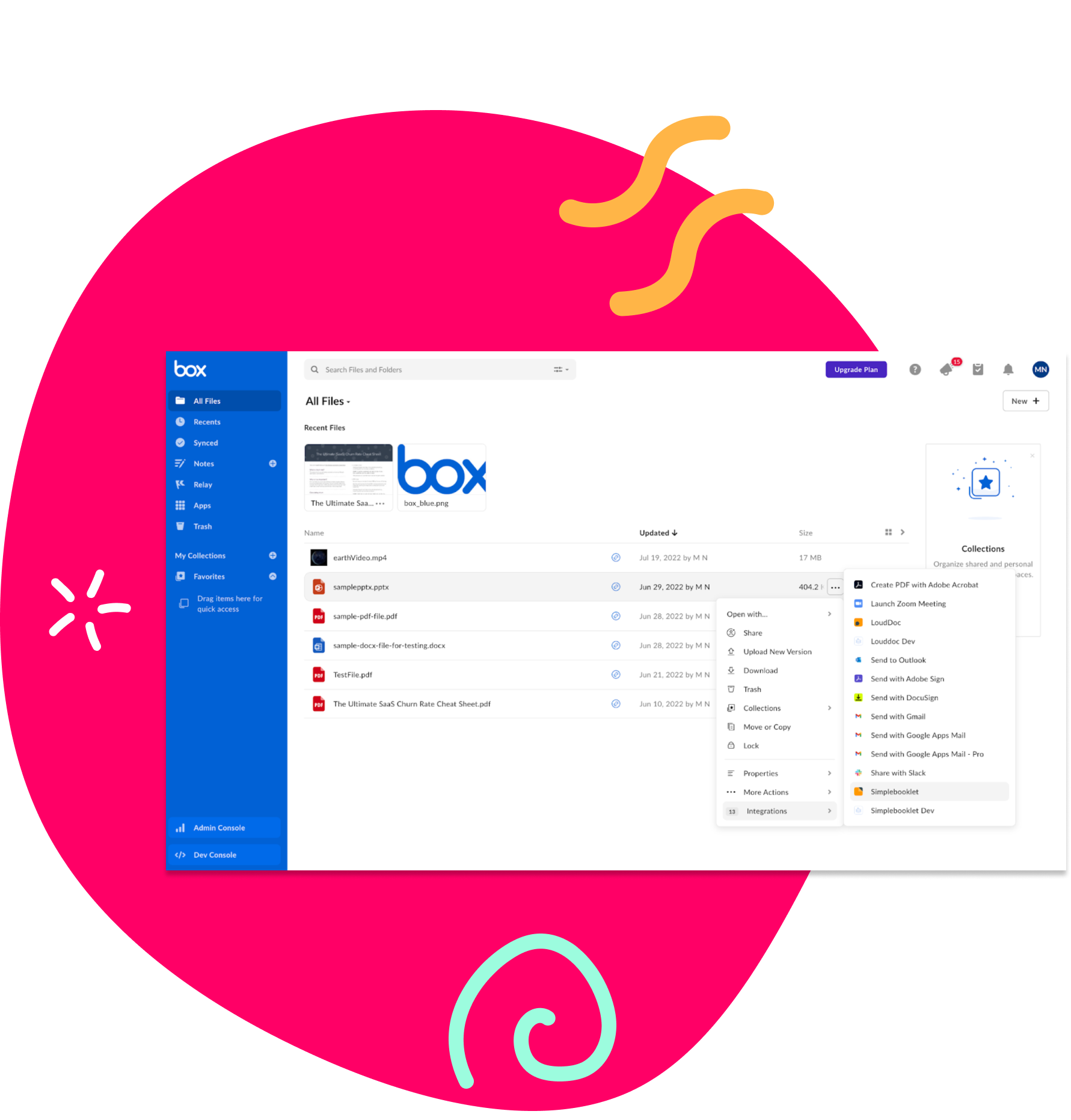 Be on the same page, when not in the same room.
Start For Free - Upgrade Anytime.